Atlanta lifestyle blogger available for area events and such… all queries related to press or editorial drop a message below or contact reception line at (seven seven zero) 376-0243. Leave a voice message to receive a follow-up within 3 biz days. Wanna guest blog? Contributor introductions with writing samples can be sent to audrica _ banks (at) yahoo (dot) com. Until next time!
The above number is registered with the National Do Not Call Registry. Business Solicitation is strictly prohibited and violators will be reported and recorded as spam. Do not add the above email to your mailing list. Companies without a visible unsubscribe mechanism or refuse/fail to opt out the email address will be reported to the FTC and FCC for illegitimate consumer information practice.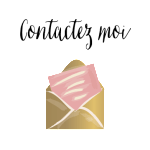 Let's collaborate,
click here to view the media kit!