Thanks to Bath and Body Works, Lush, and the Frosting Company my bathing routine will never be the same. Bath bombs have changed the game of nighttime skin and body care. Bath fizzies are known for its gorgeous colors, quick dissolving, bubbling action, and a hydrating result. The best part is these bath bombs are usually all natural and affordable in-store, yet easy to make for the do-it-yourselfers plus the not so crafty self-care lovers. You can indulge your senses and add aromatherapy to your bath bomb if you like when night falls sit back and relax in a silky smooth, warm wash. Here's my unicorn horn bath fizzie that's sure to please with its deep nourishment and enchanting experience. Just add wine and candles to the event and lay back in your tub and own the evening. First things first, you'll want to work quickly after adding in the water so try to have everything out ahead of time so you can finish mixing and putting assembling before the mixture starts to dry out.

DIY Unicorn Horn Bath Bomb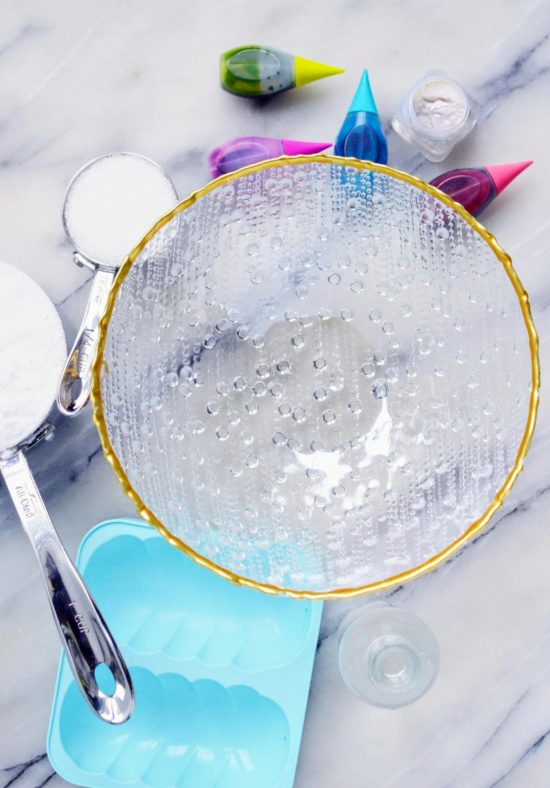 Photography is property of Style and Living Profile.
Do not share without credit or reproduce without permission.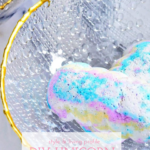 DIY Unicorn Horn Bath Bomb
Servings

Prep Time

3

bath bombs

5

minutes
Servings

Prep Time

3

bath bombs

5

minutes
DIY Unicorn Horn Bath Bomb

Servings

Prep Time

3

bath bombs

5

minutes

Servings

Prep Time

3

bath bombs

5

minutes
Combine the baking soda and citric acid together and then slowly mix in the water, if you happen to have a spray bottle for water that would be great but it is perfectly alright to just pour it in a little at a time as well.

Mix the water into the dry ingredients until it will hold its shape when squeezed together.

Divide the mixture into four parts. Leave one portion in the original mixing bowl without any coloring added. In the other three smaller bowls, add just one drop of food coloring to each and mix until the color is even.

Transfer some of each color in different spots for your silicone mold. Fill the entire mold and press down really firmly to ensure it will hold together after drying.

Set the mold in a dry and sunny spot to air dry for about 24 hours. This could take a little more or less time depending on how humid the air is in your home.

You'll know the fizzzies are ready when they pop right out of the mold, feel hard, dry and almost brittle.
You'll need the following for this DIY recipe:
1 silicone mold

1 small bowl for mixing

3 smaller bowls or cups for separating mixture

1 rubber spatula to fold in mixture
Here's your fun DIY
u

n

i

c

o

r

n

? horn bath bomb in action...