Before Valentine's Day comes and goes, and the champagne has fizzled out prepare for your next sizzling date night and the next one after that night. Just because Valentine's Day dinner candles have burned doesn't mean you lose the fire until the following year. Keep the flame going with hot date nights year-round. The fixings to an ultimate date night are simple shop finds, outings, and even nights "inn." Check out a unique compilation of romantic and fun date ideas in Atlanta.
20 Unique, Romantic, and Fun Date Ideas in Atlanta
1. Indoor skydiving at iFly | Get the euphoria without the terror; it's a simulation booth that provides a rush without jumping out a plane.
2. Summit Skyride or Scenic Railroad | Get fresh air and see the metropolitan in the Stone Mountain Cable Car. Later retreat to the four diamond Atlanta resort Evergreen Marriott.
3. Shop and eat local on the Woodstock Trolley. The free tour lasts 30 minutes and shows nearby food and shopping in a town only 45 minutes outside central Atlanta.
4. Get a 360-degree evening view of the city at Polaris. A beautiful rotating restaurant and bar with great food and comfortable seating plus a fabulous gift shop.
5. Grape stomp at Chateau Elan, tour and freely scroll through the vineyard, get a wine pedicure, or plainly eat and drink! Book on TripAdvisor.
6. Visit one of Atlanta's biggest parks at the Bellwood Quarry. The reservoir has been seen in The Walking Dead and Stranger Things.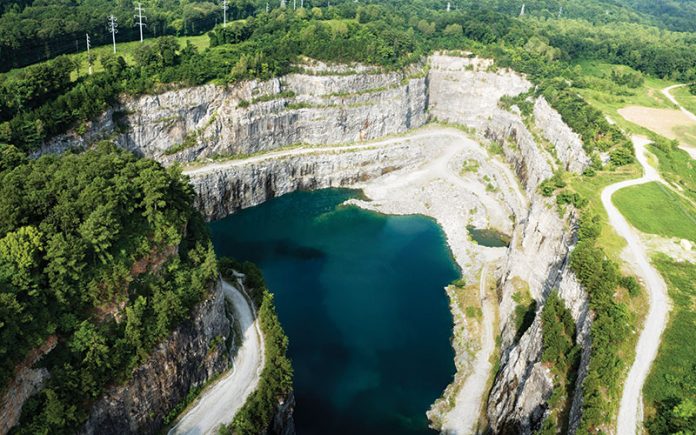 7. Bond over at private cooking class at Hal's Kitchen at Storico Fresco or my favorite Sur la Table.
8. Parfum making at Blend custom studio is an elite one hour experience with a character chemistry take away.
9. Candle making at Candlefish is described as a romantic selection from a library of 100 fragrances.
10. Indulge in a beautiful platter and fondue at Chamberlain's Chocolates and make your own chocolate. Very decadent!
11. Blue Ridge Scenic Railway just 1.5 hours away from Atlanta, this is a scenic day excursion to the GA/TN border and back to the quaint, mountain area.
12. Balloon Atlanta | Is a hot air balloon adventure, impress your hot date with a ride over the town.
13. Atlanta Hot Glass | A memorable, one-of-a-kind artifact for you and your beau can be booked at https://www.atlantahotglass.com/glass-classes-atlanta/.
14. The Art of Touch | Massage & picnic is available at located in the bustling Piedmont Heights community, http://theartoftouchmassage.com/services/spa-picnics/
15. Xtreme Xperience | Choose from a lineup of fine sports cars to drive on a world-class super track. It's in town just twice a year and a sexy dream experience. Reserve your spot at http://www.thextremexperience.com/supercars/.
16. Prestige Helicopters | Book a premiere tour of Atlanta at https://www.prestigehelicopters.com/
17. The Painted Duck | A typical date night in the city at an elite bowling alley with a variety of games and premium drinks.
18. Lumière Lounge | The modern world seems to drift away as classic silent films quietly flicker in the background while a live pianist plays. The Lumière Lounge is a mini-venue inside of The Strand, featuring live entertainment and specialty cocktail menu. The live pianist is Friday and Saturday nights and creates a perfectly intimate setting for a date night cocktail.
19. Mountain Excursion | Take a trip to Montaluce Winery & Restaurant. It's just under 90 minutes from Downtown Atlanta. You can take a wine hike there to start the day and reconnect with nature. Kaya Vineyard & Winery picnic lunch is on their lawn overlooking the mountains, it's a very romantic setting.
20. Lake Lanier Charter Boat Sailboat Sunset Cruise | The rate for just two ain't bad for 2.5 hours. You're permitted to bring a picnic abroad, coolers, alcohol, glass, etc.
There are so many other ideas that can make a unique date but cost a pretty penny. If you're willing to spend the money ideas such as a mountain retreat and biking excursion, flying drones and recording the landscape around you are all great date ideas in Atlanta, or stick to the Date Ideas in Atlanta above.