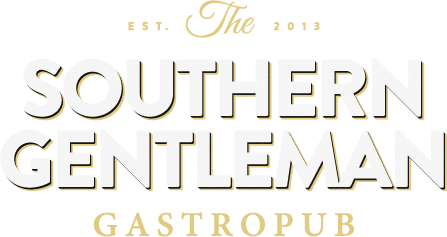 The Southern Gentleman offers a medley of down-home, Southern greats. The Atlanta-based restaurant serves heavy fares during brunch and supper, bestowing the cocktail classics: Bloody Mary's, Mint Juleps, and Mimosas plus many more drinks to wet your whistle, then tempting the disciplined to detour with comfort foods pan and deep fried, smothered, and suitably seasoned.
Buckhead Atlanta's
The Southern Gentleman Gastropub Fare
The Southern Gentleman has defeated the brunch game with traditional Southern bites such as buttery johnny cakes disks and thick candied house-cured bacon. I was overcome with elation gnawing on the buttermilk fried chicken breast and cornmeal skillet cakes coupled with a sticky skillet bun topped with warm bourbon pecan glaze and crumbly biscuits and sweet grain muffins; it was a delightful and impressive Sunday afternoon spread.
The Southern Gentleman has become a hero eatery; just when Buckhead brunch was growing lethargic, the posh gastropub successfully tackled a contemporary twist on ol' Southern traditions. Drape yourself in your Sunday best and chew on beautifully plated cuisine and sip a fine glass of aperitif then digestif. Cheers!