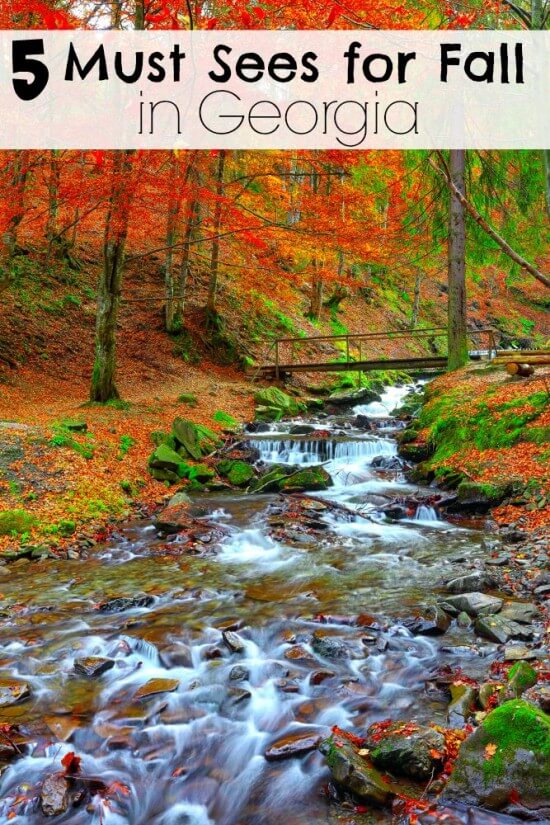 Fall is a beautiful time of year. The colors of the leaves, the crisp air, the bonfires, apple picking, and pumpkin pretty much everything, this is a great time of year. If you are in Georgia there are 5 things you must see this time of year!
From a ride on a train, to hiking, to an amazing Oktoberfest there is plenty to keep you busy!
Russell- Brasstown Scenic Highway – This 40 mile scenic byway has so much to offer! It passes though the Chattahoochee National Forest which will give you the beautiful views of fall foliage, but also the peaks and valley of the southern Appalachians Mountains. Visit Brasstown Bald atop the mountain and view the fall colors for miles! You can visit one of the many waterfalls on the byway or even hike the Appalachian Trail. There are many scenic overlook stops along the byway so you can take it all in.
Blue Ridge Scenic Railway – This is a 4 hour, 26 mile round trip into Tennessee and back. Ride through the mountains, along the Toccoa River and enjoy the scenery. There is a 2 hour layover in McCaysville/Copperhill for lunch and shopping before heading back. They even supply a trip guide to point out points of interest along the way, what a great way to keep kids learning as they have fun! For fall they have a Fall Foliage tour to specifically see the fall leaves and pumpkin express to pick pumpkins. These two special rides are only at certain times so check the website.
Stone Mountain Park Pumpkin Festival – This event goes on for full month and you buy a ticket for a full day. The ticket includes one meal, YAY! This is a life size story telling of The Legend of Spookley the Square Pumpkin. It is completely family friendly and includes activities like a maze, a scavenger hunt, crafts and more! While there you can take advantage of the park's Summit Skyride, taking you to the top of the mountain to include a spectacular view of the Confederate Memorial Carving.
Helen's Oktoberfest – Downtown Helen looks like a Bavarian Alpine village. It's the perfect setting for the Oktoberfest! Take part of the German dancing, food, entertainment and more! Tour the shops with everything from wine tasting to watching fudge being made! YUM! All nestled in the mountains to enjoy the fall colors.
Savannah Oktoberfest – If you wish to stay in the south part of the state check out the river front Oktoberfest in Savannah. This festival features a beer garden, food booths, wiener dog races, live entertainment, fireworks and plenty of vendors to keep you busy all day!
What are you favorite fall events in Georgia?