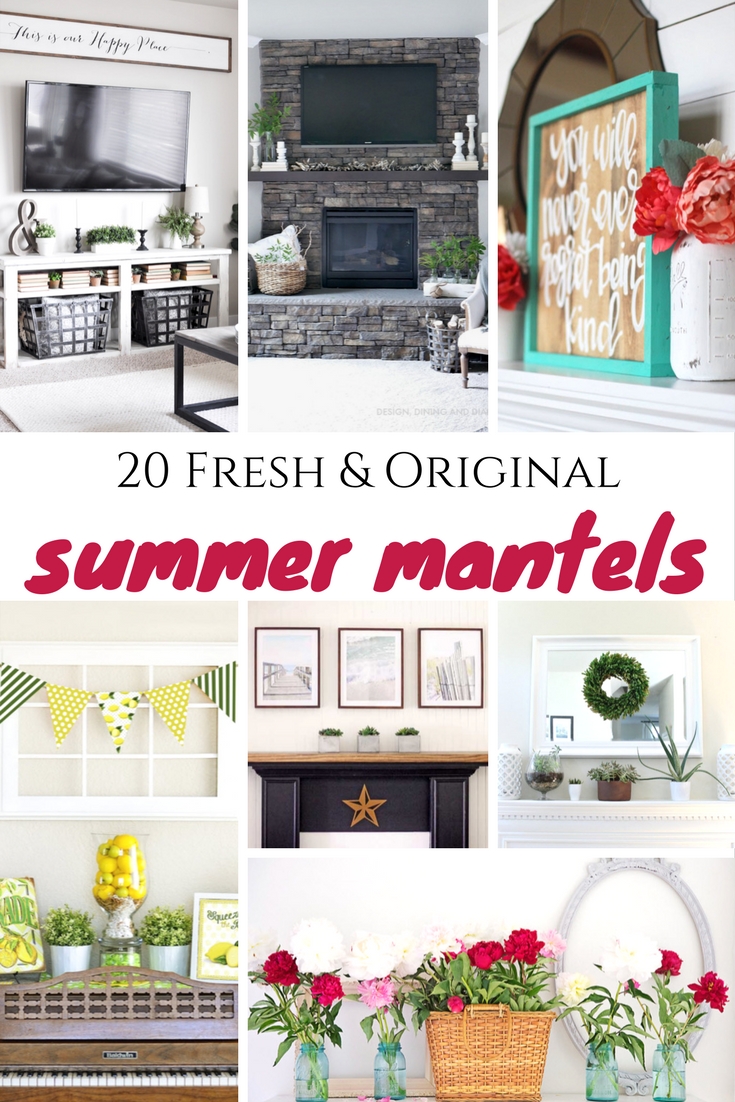 Summer mantel decor ideas have never been better! Summer is in full effect, and summer mantels have made a debut. I enjoy mantel decor because you can summarize the style of the home by just glancing at the little space. Mantel art is fun yet painstaking since you must create a vignette on such a small area and let your character speak. How does anyone find the proper pieces to display in a focal area? The challenge is met every year by countless on homeowners, and I've rounded up the Summer mantels that are chic, season-inspired, and best of all it didn't cost a pretty penny. Check out these gorgeous and fresh summer mantel decor ideas for your next home refresh:




20 Fresh & Original Summer Mantels
Simple Summer Mantel With Texture from shabbyfufublog.com
Sweet And Simple Summer Mantel from yellowblissroad.com
Summer Mantle Decor from darlingdoodlesdesign.com
Summer Mantel from chiconashoestringdecoratingblog.com
A Simple Summer Mantel Idea from theshabbycreekcottage.com
Summer Mantel from theletteredcottage.net
Simple Summer Mantel Tour from cherishedbliss.com
Summer Mantel from myblessedlife.net
Neutral Summer Mantel from designdininganddiapers.com
Beach Themed Summer Mantel from theturquoisehome.com
Summer Mantel from thehoneycombhome.com
Simple Summer Mantel Decor from ishouldbemoppingthefloor.com
Fun And Fresh Mantel Decor from landeeseelandeedo.com
Cottage or Coastal Themed Decorated Mantel from thefrugalhomemaker.com
Beachy Mantel from organizeyourstuffnow.com
Summer Floral Mantle from feathersinournest.com
Summer Succulent Mantel from thehappierhomemaker.com
Farmhouse Summer Mantel Decor from hoosierhomemade.com
Summer Mantel from stonegableblog.com
My Summer Mantel from thriftyandchic.com

This work is licensed under a Creative Commons Attribution 4.0 International License.