Imagine a bright blue sky with massive clouds moving as you stumble over a bank, field of wildflowers, or hills. If this sounds like necessary living to you, welcome to the wild western style! The "child of wild" trend has become increasingly popular. Many people are showing their free spirit through bolo tie accessories, wide brim and straw hats, decorative, silver-tone pin buckles, denim shirts, and cowboy boots. I admit, I wasn't fond of the western style. Now, I'm a huge fan of the style of the West specifically the decor. If the western style decor comes with an elegant lakeside or mountain view, I am indeed jet-setting to stay for a mythical summer! If a western summertime isn't adequate for you, spruce up your contemporary pad with a sophisticated western style. Here are affordable, boho wild west furnishings that will give your space a legendary touch:
WILD WILD WESTERN STYLE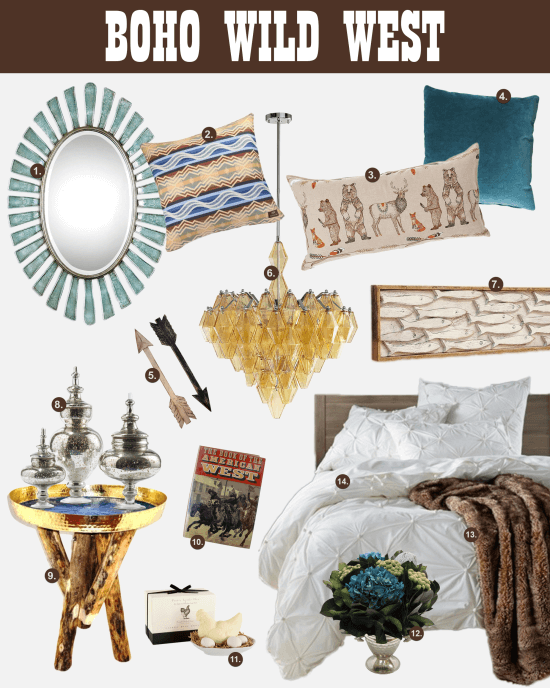 MY WESTERN STYLE PICKS
Get $15 off your first One Kings Lane order here!
Stop searching the web for active coupons and Join Honey @ joinhoney.com/ref/eazgcd. Get $ when you shop HoneyGold stores.