Do you adore vintage? Are you dying to live the 1950s vicariously? If so, the best method is to channel the 1950s styles. The 1950s is one of the most iconic fashion eras. The styles are formal by dint of today's standards, but it's full of ultra-feminine silhouettes. That counts for something! The 1950s styles represented poise, grace, and attention to detail that seems appealing to women today. Without resorting to uncomfortable girdles or scratchy fabrics, it's easy to take inspiration from this fashion period and give your own look a bit of '50s charm. Here's how: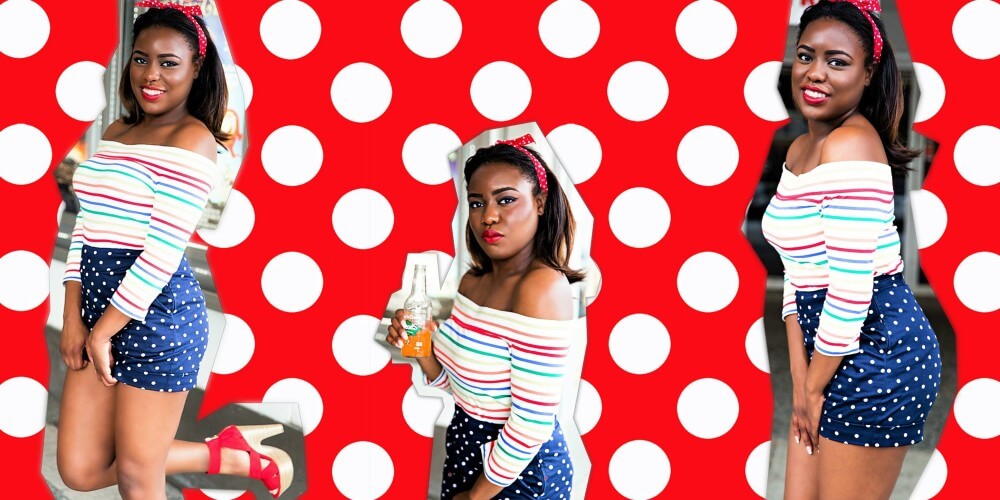 1950s Styles You Can Find Today…
Dresses
There's no arguing the ultimate '50s garment is the dress. Pick a knee-length, tailored dress that nips in at the waist as much as possible. Necklines in the '50s varied and included boat, Elizabethan collar, and sweetheart necklines; however, a dainty waistline was paramount. Make sure that the dress falls at the narrowest part of your leg, preferably just above the knee. A circle skirt will hide heavier figures, and a shrug or cardigan can be added for cooler days.
Peep-toe kitten heels
Thong sandals, gladiator sandals, and boots are all capable of running your '50s aesthetic.. Heels should not be high or too low; a 2-inch pump is ideal especially a neutral color.. Closed toe, ankle strap heels, and court shoes with buckles and bows will make the best of the conventional 1950s styles. If that won't work for you, an embellished pair of flats à la Audrey Hepburn is quite chic.
The cherry on the top
Many people in the present day balk at the idea of wearing hairpieces, but it was commonplace 60 years ago. Some hair accessory or hat finishes off an outfit. Try an oversized flower tucked behind the ear, or wrap a thin scarf around your head to make an Alice band. Worn hats should be compact;for what reason, a 1950s woman would spend a great deal of money on her hairstyle and wanted to show it off.
Keep it Simple…
Off the shoulder tops
A bardot top creates a long, horizontal line across the upper part of the chest, visually balancing out heavy hips and flaunting the shoulders. This was a more casual '50s look, and it's adaptable to modern styles: pair with slim-cut pants and ballet flats. To avoid looking too casual, throw on a pair of hoop earrings, a headband or a dramatic waist-cinching belt.
High waist pants
The more fashionable and a precursor to "mom jeans", high waist pants are ageless and pretty comfortable and flattering. Wear the bottoms with a feminine blouse or a halter neck top for a breezy summer look. Cat-eye sunglasses will take your whole outfit to the next level!
Pulling off a full 1950s styles can be tricky, considering many of the quintessential 1950s styles needed restrictive foundation garments and fabrics that are simply not popular anymore. But if you're in love with the charm of this era, try revamping your wardrobe with a few of these simple pieces and smash!
GET $15 OFF YOUR FIRST MODCLOTH ORDER HERE!