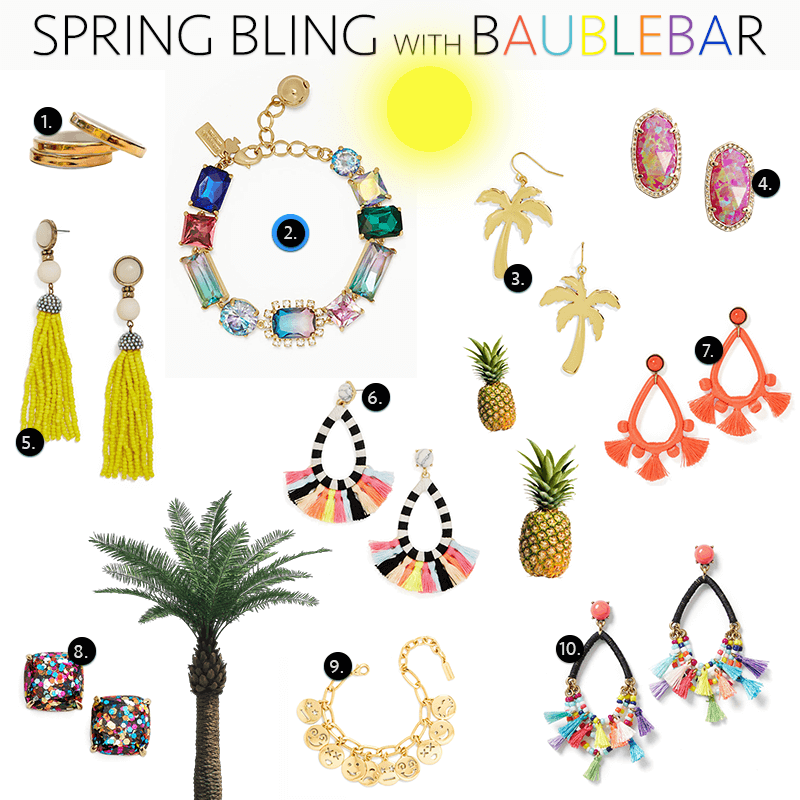 Springtime is a sunshine delight filled with refreshing and brilliant hues such as sunburst orange, dreamy blues, daffodil yellow, lawn green, fuschia, and tickle me pink. If you're not so steadfast on gracing your sundresses and tube tops with these colors how about splashing these fun tones on accessories? Get your poppy, sorbet, and watercolor washes in statement pieces you dangle on your lobes and drape from your neck. Get Spring Bling with Baublebar!
1 // 2 // 3 // 4 // 5 // 6 // 7 // 8 // 9 // 10
Spring Bling with Baublebar
Pom Pom. The year 2017 marks the third cycle of the pom pom trend. We saw it as bag charms plus garnished on sandals and floppy hats. Now pom poms make its debut on jewelry, the rims of pants, and all over blouses. I don't want a cluster of pom poms on me, so the best way to embrace this trend without fully dedicating is pom pom accessories, key chains to clip wherever and earrings are a must-have.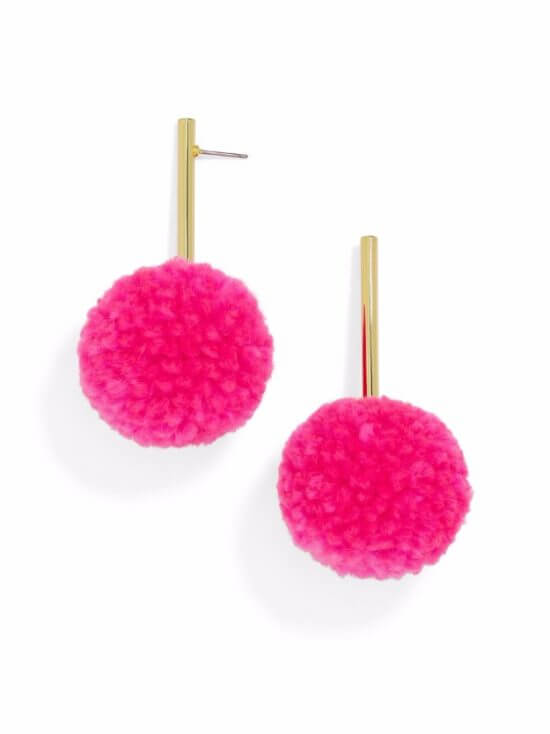 Tassels. Just like the pom pom tassels are making a back-to-back comeback. If you're steering clear from emulating an exotic area rug than the best method to channel this trend is through statement pieces preferably earrings flirty long or short sophisticated tassels.
Embroidery. Floral plating and stitching are mostly seen on embroidered bits. Since Springtime is all about beautiful blossoms, it's only fair to rock this look.
Stacked. Stacked rings were last years it girl look; now the stacked bracelets are back. The difference is the lack of coordination. The stacked bracelets are colorful and chaotic.
Layered. Anyone still a fan of layer necklaces? I am all for mixed lengths and layers.
Cheeky. Cute and cheeky sayings are taking over accessories. The best way to get cheeky and cute without saying a word is an emoji ensemble.