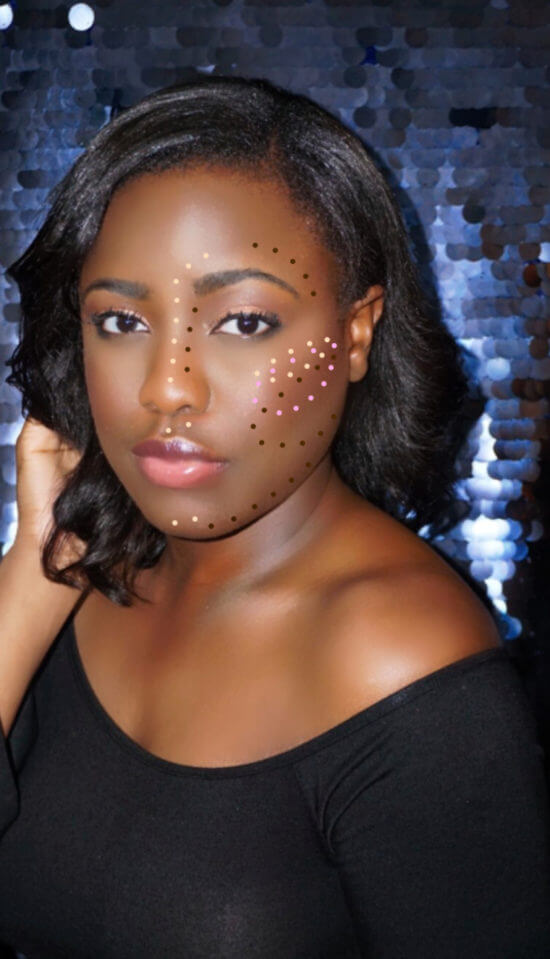 Bronzers for Dark Skin aren't easy to find and aren't always properly formulated. Despite our deep, beautiful pigment the Amazonian radiance isn't natural for all dark skin tones. Achieve a dewy, spring and summer bronze skin glow with select drugstore or prestige beauty products. The chosen products have melanated women's seal of approval.
Smooth Brown skin is a representation of beauty and means. Shimmery, tanned perfection can be attained through a diamond or gold dust, finishing powder, lotion, and the most conventional method shelved or service-based sprays. Get the 4-1-1 on products and follow my guide to applying these bronzers for dark skin correctly.
---
skin map = brown: contour/bronzer | tan: highlight | pink: blush 
faux glow
I naturally have a lovely, deep sun complexion; however, I maintain the glow effect through pressed powders such as highlights and bronzers. If you want to convince your peers you've spent a few days in the Tropics invest in luxury products for the
body
face
or cop drugstore stuff
If you're opposed to an all-over spray tan depicting an equator voyage, portray the golden glow on your face, neck, and décolleté. The fashion bronze is pivotal in celebrity-like makeup application. The proper way to apply bronzer is on to the areas of the face the sun would naturally hit. You must do light strokes on the top of the forehead along the hairline (contrary to standard practice not across the entire forehead); you may use a contouring bronzer without shimmer to shrink your forehead. Bronzer should follow on the cheekbones and along your jawline (not under) and outline the collarbone. Once you're complete, your bronze expression will expose a delicate reversed "3" shape (see skin map pictured above).