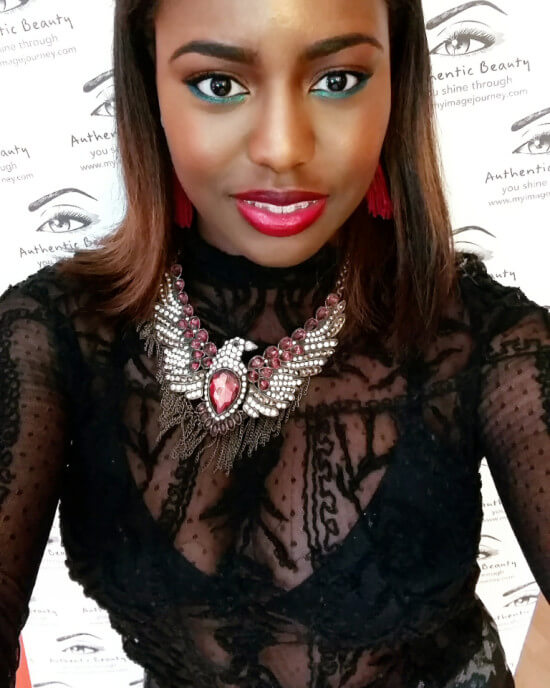 So I got my face beat today by the gorgeous and talented Kathleen (@kathleensmithhh) at Sephora Perimeter Mall location. I told her I need something light and flirty for the summer. Kathleen pulled all the best things in beauty that suits my oily skin, gives a beautiful, bronze glow, and the motd is long-lasting. The skincare procedure is not covered, but you must cleanse your face, use a toner, active ingredient treatment (if necessary), SPF moisturize. To minimize pores and reduce shine use a good primer. Here's the rundown of the light makeup:
---
#motd light makeup summer look
Sculpting. Make Up Forever Pro Sculpting Palette 4-in-1 Face Contouring Palette < Unlike traditional creams, this lightweight, non-sticky makeup seamlessly blends into skin for a weightless, natural-looking finish, and the four shade combinations match every skintone. We didn't use the illuminator and color corrector on the palette. The illuminator is a bit ashy on my dark skin. 
Highlight & Concealer. Nars Med/Dark Amande < The lighter shade before this color was used for my under eye highlight. 
Foundation. Lancôme Teint Idole Ultra 24H Long Wear Foundation Suade W – For dark skin with warm/golden undertones < Kathleen applied a sheer coverage considering Atlanta's high is 95°. You can apply tinted sunscreen or bb cream. However, this foundation feels so lightweight on and is as smooth as butter! No caked look!
Setting Powder. Laura Mercier Translucent Loose Setting Powder < No makeup meltdown guaranteed. My makeup was still ? doesn't cake the foundation, merely mattify.
Luminator. Laura Mercier Face Illuminator Powder < gawd, my glow can be seen from the Himalayas haha! It's natural looking no extreme shimmer! This is the base before the bronzer to bring out the glow effect.
Bronzer. BLACK | UP Sublime Powder 03 < no fragrance, no oil, gives color more so than the glow and radiance.
Blush. BECCA Mineral Blush COLOR Songbird – peachy pink RADIANT FINISH < for the ladies with deep skin tones.
Mascara. Yves Saint Laurent Mascara Vinyl Couture
Lips. Tarte Creamy Matte Lip Paint – frenemy & Buxom Lip Cream – Kir Royale – rich wine HIGH SHINE FINISH. < Two colors in this order. 
I adore my eyes, the eye look is bomb and the color pop was a showstopper, but I have no clue the products Kathleen used. No biggie! You can ask her yourself. Her instagram handle is above. If you want radiant skin like moi, visit Authentic Beauty located on Roswell Road in Buckhead. Here's a friends and family offer at Authentic Beauty – 25% off https://t.co/ABhKzxxzTK – ask for Stephanie! About my brows, you may not believe it but they're natural! My brows are naturally furry but I get a wax to shape them 🙂 Remember the more you buy at Sephora the closer you are to a VIB Rouge status and that means complimentary makeup applications! Get beautiful jewels similar to my necklace at BaubleBar https://www.baublebar.com/rewardsref/index/refer/id/771118/.