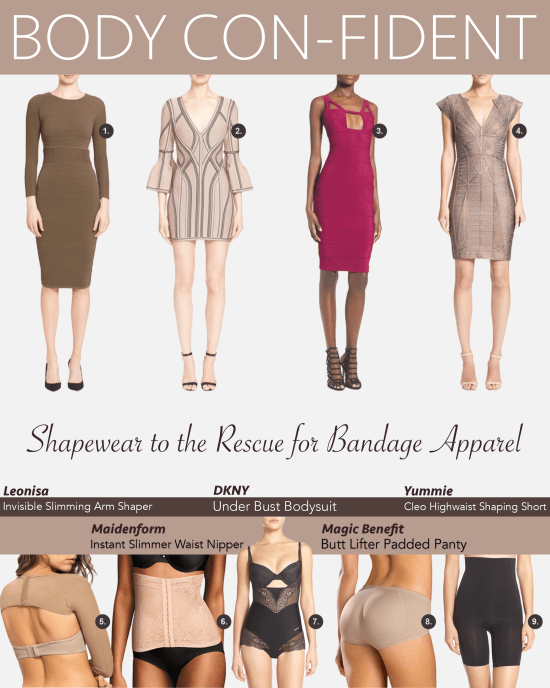 It doesn't take much to be body con-fident, with the help of wearing Spanx voilà, total transformation! Kylie Jenner revealed Spanx is her hack, and personally, it works! My Spanx and similar garments shape my midsection and sculpt my figure as if I've lost 10 pounds. This summer you can rock the ever so famous bodycon dresses, without feeling in the dumps about your ordinary pooch. The average woman has a belly pooch, but if you're uncomfortable flaunting your lovely abdomen in bodycon wear, then you'll benefit from this piece and join a group of satisfied women. I'll give you the hacks for wearing the bodycon dresses, the all-in-one items that target the significant sections, and the best kinds of bodycon dresses to strut your stuff.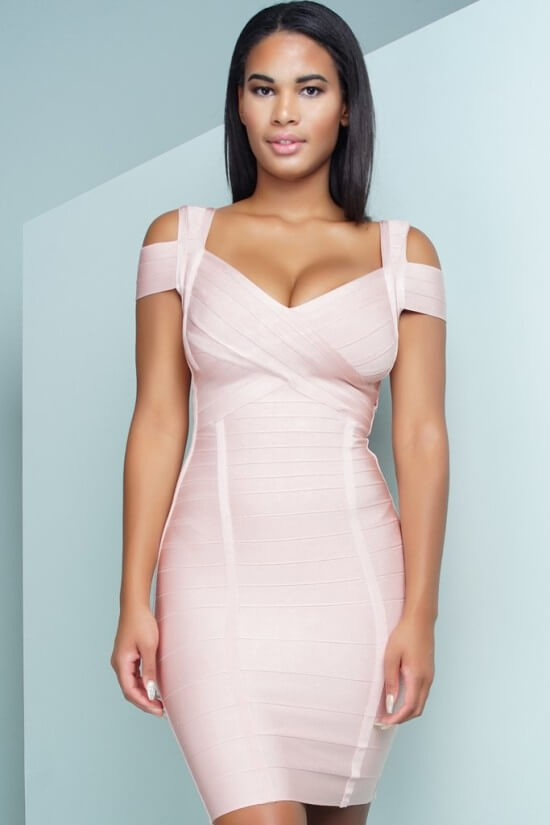 Bodycon Dresses?
Shapewear to the Rescue!
5. Invisible Slimming Arm Shaper | Leonisa 
6. Instant Slimmer Waist Nipper | Maidenform Shapewear < Gently snatch those beautiful curves with this front hook-and-eye closure, silk waist trainer. This sort of product is known to firm and flatten the tummy and supports portion control. Can you dig it? The front lining is visible when you wear cotton bodycon outfits.
7. Under Bust Lace Inset Bodysuit | DKNY < Okay, I'll be real! I have a love-hate relationship with the DKNY shapewear line. Technically, it's my fault because I machine washed my garment and eventually it lost it's elasticity due to the lining that constraints the bodysuit began peeling. Before this incident I was nipped and tucked in every area ? I loved this item! I suggest not to machine wash the product to avoid my dilemma. Also, click the link to see this sex kitten style up-close. P.S. I love how this perfectly covers the back so it's not annoying under the armpit area. It's not too high showing the bodysuit when you wear certain tops and not too low to allow the plushness to fold. Great design!
8. Butt Lifter Padded Panty | Leonisa < The masses is all about the bass these days so if you need some plumping this will assist. I have the butt lifter underwear (without the pad) from this brand and it's amazing!
9. High Waist Shaping Shorts (regular & plus size) | By Yummie By Heather Thomson