"All you have to do is take one sip, and you'll discover something that may both surprise and delight you." A perfect representation described by the Kentucky bourbon whiskey distillery Four Roses. Four Roses is an award-winning family brand who has undoubtedly mastered the art of manliness by producing a prohibition survived bourbon that's guaranteed to put hair on your chest. I'm no purist, so Four Roses ain't so gentle for wimpy me. I unapologetically diluted my drinks as the lightweight I am just a to roll with the big boys.
The five-course Four Roses Bourbon dinner tour prepared by Under the Cork Tree (whose year-round menu is mouthwatering) had some irresistible combinations between grilled meats, sweet bites, straight bourbons, and an exclusive mixture. Thank goodness we didn't try the cask influence non-chilled, unfiltered stuff (Limited Edition & completely unadulterated) because I'm just not made for steadily sipping corn since Four Roses have high rye content, unlike some makers who will remain unnamed.
Four Roses Five-Course Dinner with Under the Cork Tree
1. The orange blossom honey cocktail paired with a crispy brie beignet and herbs was flawless and fruity. On both sides, not an ingredient was lacking.
2. The blood orange and fennel salad with red onion, mint, pistachios, cheese croutons, sumac vinaigrette. The joined cheese baguette was from the freshest and tastiest slice of loaf.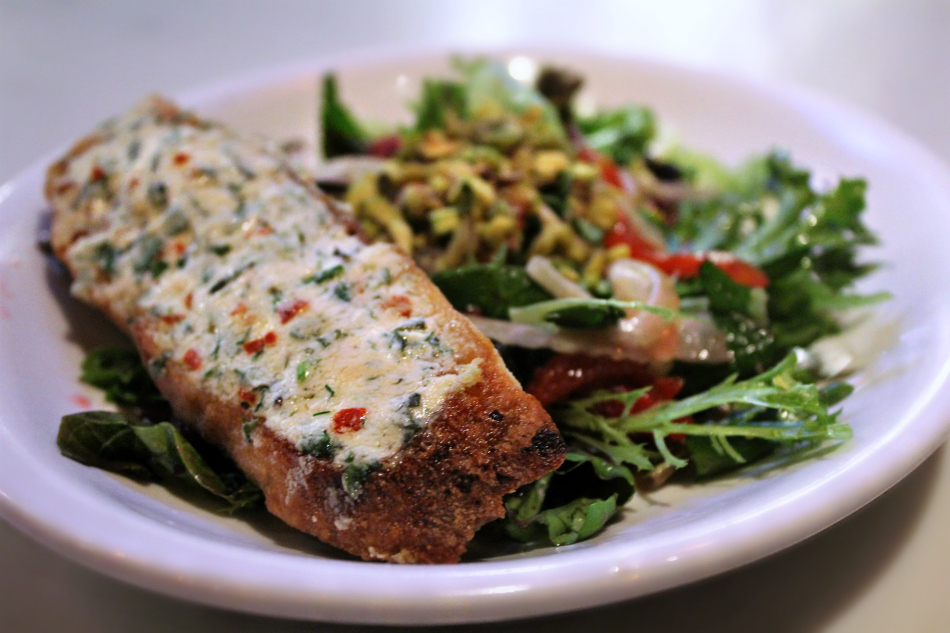 3. Harrisa rubbed pork tenderloin, crispy brussel sprouts, and a smoked cherry sauce, this was my chosen course. It was syrupy, smokey, and spicy with an astonishing thin glaze on the brussel sprouts.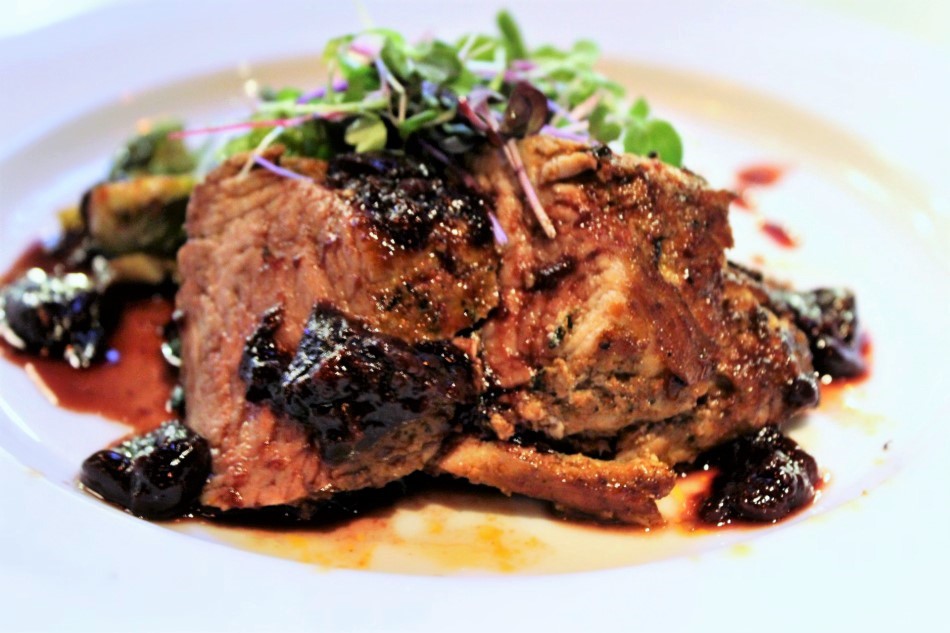 4. Four Roses Single Barrel, was necessary to add to a course. What makes this drink unique is it's made from a mashbill (grain recipe) that reportedly has 20-35% rye content, remember my above comment that this brand has the highest rye content well this is one of those drinks along with 5% malted barley and 60% corn. The Single Barrel has racked up over 10 renown accolades for its exceptional quality. It was my first time trying Single Barrel, and I can vouch for the immense character with some distinct notes of woody, festive spices possibly some chocolate content and a whole lot of tangy fruits, you know under that barrel-aged punch. It smelled heavenly but burned like hell as it's a 100 proof. 50% alcohol/volume drink, and one sip of this high strength alcohol negated my year-long whiskey bourbon dry spell. My finishing this Single Barrel made up for lost times. Of course, something exquisite that melts like butter had to match with this full body drink. 72-hour short ribs with celery root puree, carrots, and crispy shallots.

5. The finale was a bourbon dedicated to Senior Brand Ambassador Al Young. The silky smooth anniversary spirit flavor and aroma profile include a hint of cinnamon, peaches and cherries, plus aromas of gardenias and magnolia blossoms. That's not all folks, in addition to hints of vanilla bean, raspberry, fig and rich mellow oak with just a taste of spearmint. Behind that scanty menthol kick was a rich dessert. We finished the night with chocolate pots de crème with vanilla bean cream. Mmm, sensational.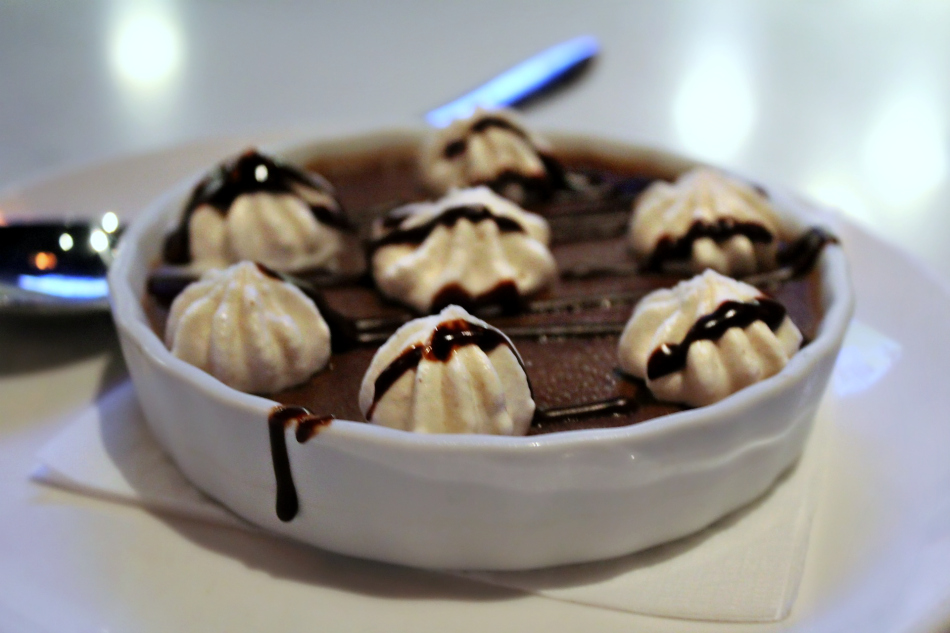 Source: https://fourrosesbourbon.com
Photographs used in this publication are property of Style and Living Profile. Do not republish without permission and credit.

This work is licensed under a Creative Commons Attribution 4.0 International License.
Disclosure: I joined this experience as media. Complimentary experiences allow me to broaden my knowledge without exhausting my personal budget. That said, I do not give special consideration and I do not pay favors. My responsibility and obligation to submitted tastings is simply give an honest review and spread awareness. I am not for sale and am independent of industries related to my blog. Visit organized by CulinaryLocal, a marketplace for culinary events.