Hosted | Nikolai's Roof isn't your typical French and Russian style spread. Now I haven't come across countless authentic Russian dishes, but Nikolai's Roof version left a great impression even for the picky palette that accompanied me at this snazzy four-course dining event. I was fortunate to taste the special seasonal menu with a holiday drink.
Nikolai's Roof Holiday Menu
There wasn't the soup, salad, and tea you'd typically see at a Russian table. However, there were the ultra soft meat hand pies called piroshki. This beef filled pocket starter was excellent with the paired béarnaise dip. It's was indeed a match made in heaven. Each dunk and bite was like walking on air. The second course was red beet and beef borscht consommé which is seemingly a soup, only the greatest I've tasted and can easily replace a solid food. The combo was the traditional tender and tasty mouthful. As for the final two courses, my duck was phenomenal and the chocolate dessert was impossible to share so thank goodness it was an individual course.
What makes Nikolai's Roof extremely unique is the unbelievable view that's twice as breathtaking at night when the city lights are shimmering. The decor and cleanliness are immaculate too. According to AAA's Diamond rating which is a rigorous approval standard for hotel and restaurant properties, Nikolai's Roof is a four-diamond meaning it's a distinctive, fine-dining among creative preparations, skillfully served, often with wine steward, amid upscale ambiance. Just take a peek at the scrumptious confections:
Even if you don't have the palette for this French and Russian married establishment, you can stop by for the best Moscow Mule. The holiday drinks have recently made a debut, and these clever Christmas cheer sips are to die for, my spiked hot chocolate vanished in the blink of an eye. Therefore fa la la la la and land a seat at the bar for some vodka mixed cocktails or fine wine. You'll thank me for the tip.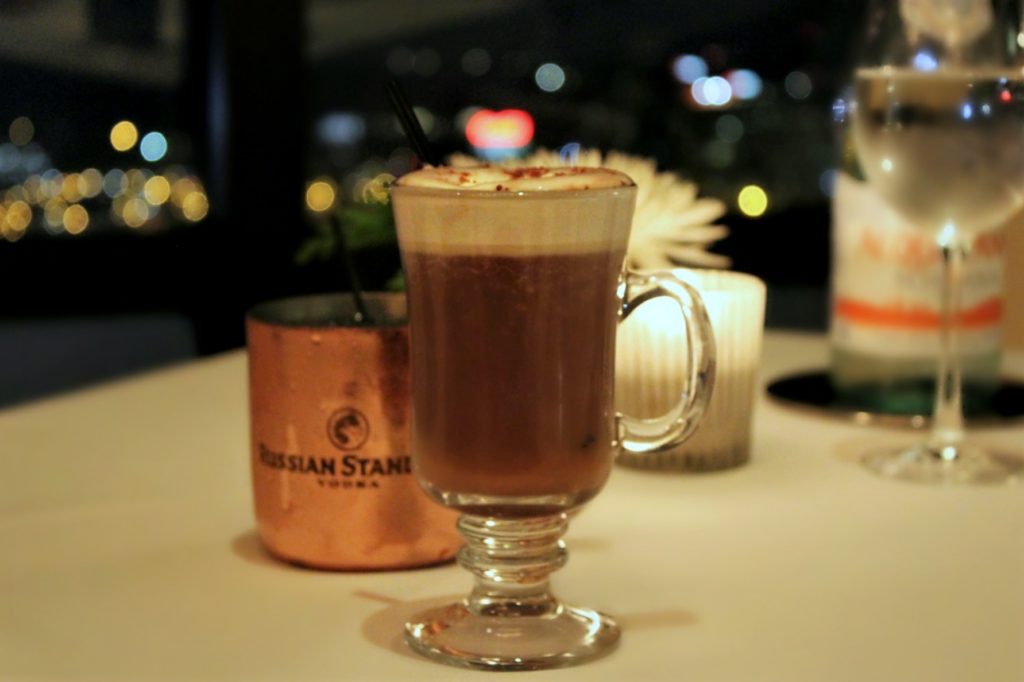 Book your table here keep in mind Nikolai's Roof will be closed the following days so the staff can travel and spend time with their families: December 24th thru 28th then open again for regular hours on the 29th. Experience the seasonal menu while there's still time the cherry on top is you get complimentary valet with the adventure of a 30th-floor upscale meal.
Photographs used in this publication are property of Style and Living Profile.
Do not republish without permission and credit.

This work is licensed under a Creative Commons Attribution 4.0 International License.