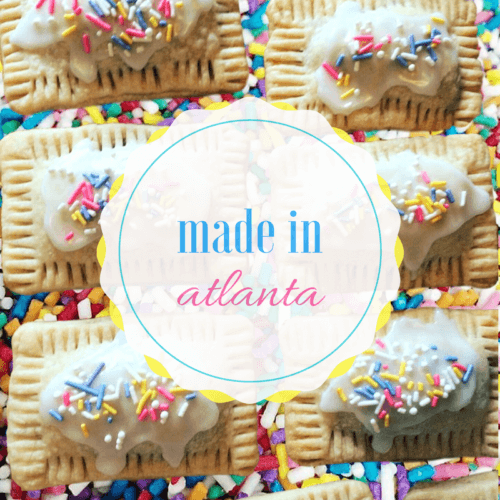 Products made in Atlanta aren't few and far between. A mixture of products made in Atlanta can be found at a Farmers Market, The Beehive Atlanta, Atlanta MADE, Root City Market, and Made Again to name a few shops. Original items range from indie, gourmet foods to sustainable furniture, but my favorites are the craftsman, plant-based skincare and then comes the Southern sweets. The numerous homemade products consist of varying trademarks such as locally sourced ingredients even aged to perfection or handpicked and handmade. The creations originate from various backgrounds and skills. If you're a city native or lover of the Gate City of the South looking to experience some unique goods our good folks offer, I give you some of the very best products from small and emerging businesses made in the (Empire State of the) South.
Skincare Made in Atlanta (or somewhere in Georgia)
Simply Sugar this country, chic decorated shop is beautiful with phenomenal commodities. Not only can you shop for top quality body care, but you can also book body treatments. You have head to toe options with tanned, airbrushed body spray, detox scrub, and facial/peel.
One Love Organics moisture rich, certified organic, and award winning. The love poured into each product starts in a lab located along Georgia's coast. The environmentally friendly and ethical company is located in the beautiful city St. Simons Island.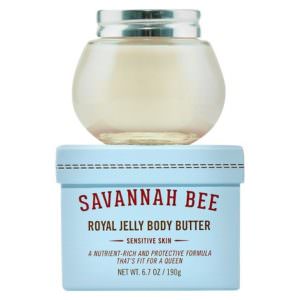 Savannah Bee Amazing scents and silky smooth textures aren't the only benefits of these products. You can find this shelved at a nearby Whole Foods to get the full experience.
Little Barn Apothecary & Co This brand outgrew its pop-up shops and online store. Find these natural body care products at its very own standalone store located in the city.
Rinse Bath & Body Co
iwi Fresh it is what it is, no additives nor toxic ingredients. iwi Fresh has coined a reputation through its 100% natural ingredients and custom scrubs station encompassing sensational aromas found in the trendy Castleberry Hill neighborhood.
Snacks Made in Atlanta
Southern Breeze Sweet Tea
26th & Popped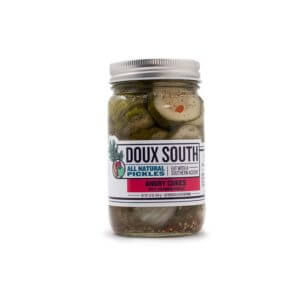 Doux South
Preserving Place featured in multiple publications and sold in stores around the country. The shop and kitchen are located in Westside Provisions. Stop by on any given day to meet the owner and her wonderful team. You'll be welcomed with smiles along with samples and a variety of artisanal foods.
Ashley Sue's Baked Goods baked by a pastry enthusiast known for her homemade pop tarts. If you want to taste these goods, find them at a local market but hustle to get there before it's all gone.
Mercier Orchards
Harlow's Vegan Cupcakes
Home Care & Décor Made in Atlanta
Simple Sisters Honest & Green Cleanser
Stay Gold Candles the most delicious and nostalgic scents you'll ever encounter. If you grew up in a Southern kitchen and the boonies a few scents will take you back in time. Like sugar cookies, forest zephyrs, apples. I adore these candles due to the natural soy element and wood wick; hand poured with dainty tea cup option and the lovely owner's charitable donations.
Khristian A Howell
Stationery Made in Atlanta
Emily McCarthy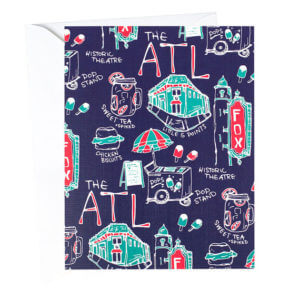 Reyn Paper Co
Khristian A Howell
MaeBOnline
Aesthete