All Natural Body Scrub, Lemon Rosemary Sugar Scrub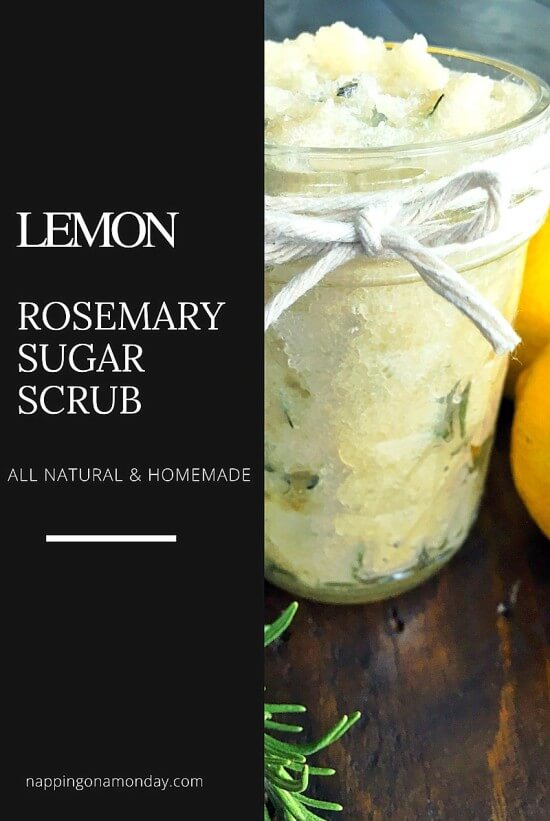 Time: 15 minutes
Makes: 8 oz.
Ingredients:
1 cup Pure Cane Sugar
1 tbsp. Rosemary (fresh herb, chopped)
¾ cup Organic Virgin Coconut Oil (room temperature)
1 tbsp. Lemon Juice (freshly squeezed)
3 drops Rosemary Essential Oil
Instructions:
1. Combine cane sugar and rosemary herbs in small mixing bowl.
2. Add coconut oil, lemon juice, and rosemary essential oil to dry mixture. Stir well.
3. Tip #1: use organic ingredients.
4. Tip #2: works as an exfoliate and moisturizes.
---