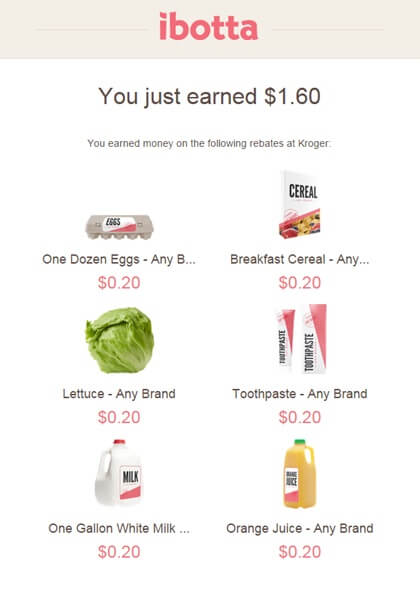 How to save money on food you ask? Take the advice from me; I am an avid loyalty program member. If there is a free loyalty program offered by a retailer I frequently shop, I will join! Kroger Plus Publix Savings, been there done that, oh and MyPanera – cashed out at least half a dozen times. The perk to joining a loyalty program is you receive cash back, but it does not have monetary value. Members simply spend the cash earned through points in-store or on fuel.
How you save money on food and apparel you ask? It's simple, join Ibotta and save on necessary purchases! When I learned about Ibotta and the various cash out options, I was stoked to join! I was also a bit skeptical, I thought there was a catch. Nope, nada, zilch! Ibotta is much better than my loyalty programs. Through the Ibotta app, you can save on everyday purchases counting groceries, apparel, beauty & wellness, restaurants and not just a particular place, and electronics. You can upload your receipt and receive cash back from almost anywhere. Also, there is potential to additional earnings via bonuses.
How to Save Money on Food, the Process
I find the process fairly simple; although, it may consume several minutes of your time. You unlock applicable deals by watching a video or answering a straightforward question. You may be prompted to scan the product barcode, and then capture a snapshot(s) of your receipt. Done! Your earnings pend for a few minutes before you are notified if they're approved. Usually the earnings are approved if the receipt is legible and the products, total, and date are easily identified.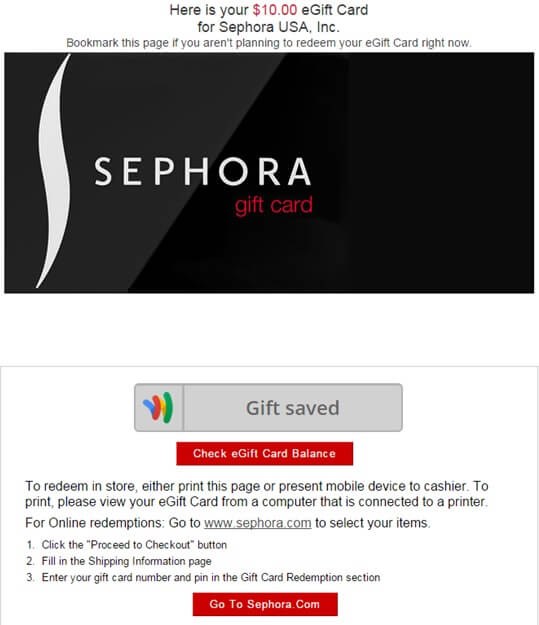 I find Ibotta a perfect solution for couponers and bargainers. There is no searching through coupon databases and newspapers to find an eligible steal. Ibotta is accessible on your mobile device and often you can save on items from any brand. The best part is the app includes numerous in-store retailers along with online retailers. In only one week, I chose to redeem my earnings on a gift card! I claimed my gift card in minutes, and I was able to save the gift card via Google Wallet. At the rate I am collecting, I should save approximately $40.00 per month. I recommend Ibotta to any savvy shopper. To join Ibotta (and my team) use my referral code lmackcw or merely download the app and create an account. Happy Savings!
Check out Ibotta to get cash back! Use my referral code, lmackcw, and you can earn an extra $10. Sign up at https://ibotta.com/r/lmackcw.
My credit union is Delta Community CU, and they're phenomenal! I receive Visa Rewards so thru my Visa debit card. Each dollar I spend, I get a point and thru the rewards portal, I can redeem my points once I hit a certain limit on gadgets and gifts or cashback transferred straight to my bank account. Also, Delta Community CU has Purchase Rewards. Use your Delta debit card and earn cashback just for shopping at partnered stores. Sign up for Delta Community CU here and get $50 deposited into your account.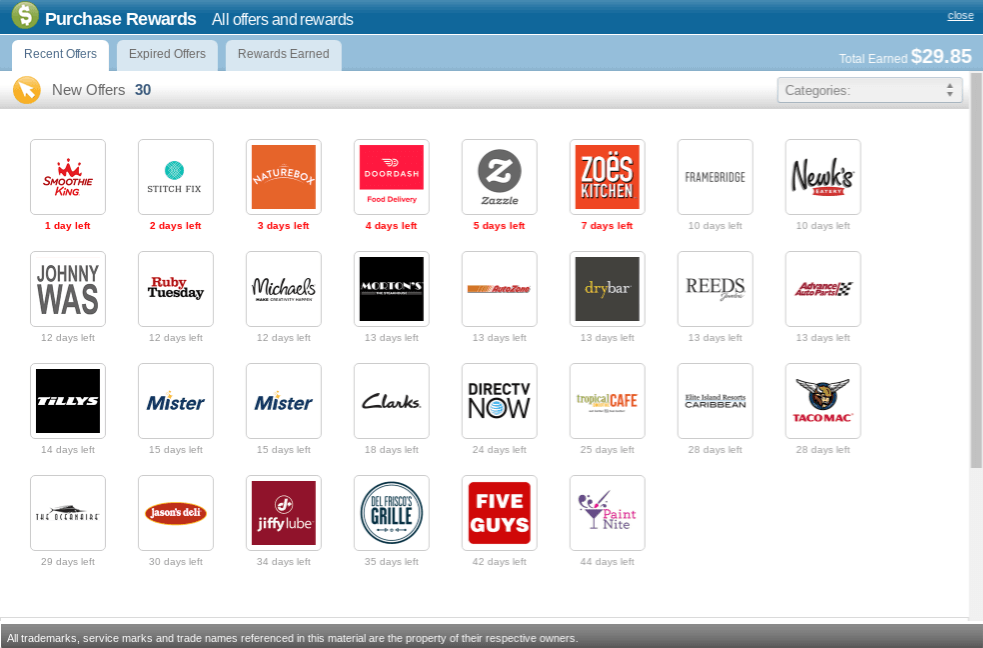 The Yelp app is a community full of local reviews available on ios and android. The user-generated content allows people to contribute to a variety of businesses across the world or merely browse for suggestions. Recently, Yelp added a cash back option where you can add multiple credit cards and just use it at a restaurant that has the opportunity to receive this reward. It's that easy! You do not have to hit a threshold to get your earnings. Whatever you accumulate will automatically be credited back to your card linked and used monthly. You can go to the tab in the app to track your earnings and the date it'll be credited. Also, the profits are almost immediately detected and shown on your account. This is especially beneficial for foodies!
Use my link when you sign up for Shipt and get free Publix groceries! https://www.shipt.com/groceries/?r=dc6a
If you're in a big family or love to save $ and hate visiting the grocery store, BOXED is heaven sent. Outsmart conventional shopping and order online. You'll save time and you'll get $15 off your first BOXED order of $60 or more + Ebates gives cash back at this merchant.
Get the best coupons at iheartpublix and Publix Savings 101.

This work is licensed under a Creative Commons Attribution 4.0 International License.