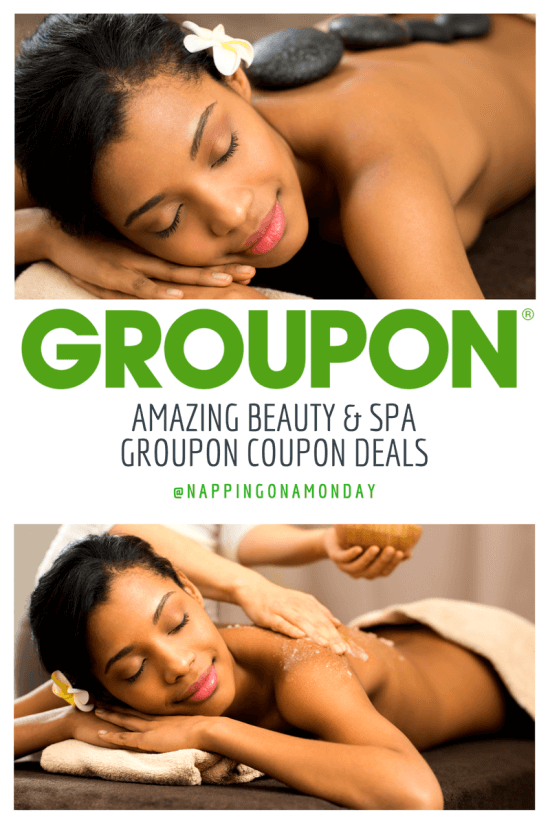 Attention savvy shoppers and women across the country (and other countries – Groupon is in 28 countries), have I got news for you! Groupon coupon deals are booming! Why not treat yourself? The beauty and spa treatments have never been more affordable at fantastic spots. I browsed the beauty and spa category for Groupon deals. I was astounded to discover the number of unbelievable bargains plus the purchasing and booking simplicity. Most locations have over a dozen pages of "premium pamper." Various Groupon coupon deals occur at fabulous and renowned spas, such Bliss, found at the prestigious W Hotel. Groupon local (Atlanta) also has a steal at Iwi Fresh Garden Spa featured on a popular Bravo TV show. If you don't know, I am a spa enthusiast. I recognize the rates of most skin care procedures. The Groupons are certainly half the cost of full-price services. I am excited to try deals at what I hear are praised locations.
The subcategories carry salons, nails, tanning, and massage coupons. The navigation is smooth courtesy of the search capabilities found on the left sidebar. You're able to customize your interest and price range and view what applies. See to it to experience a rare 14-karat gold facial, coffee facial, or photofacial. Take a break and invest in a Groupon coupon deal (or two). Visit https://www.groupon.com/local/massage.  See you at the spa!
First-timer Groupon Coupon
Try an extra 25% Off Your First Groupon.
Enter code FIRST at checkout.
FTC: This is a sponsored post.