The best tacos in Atlanta doesn't require a trip to Buford Highway to get an authentic and distinct greaser. You can get unthinkable fillings in a warm, delicious 6-inch tortilla in the Heart of Atlanta. The best taco in Atlanta exists in a breezy and charming spot. The best tacos in Atlanta are found at the renown Bartaco Mexican restaurant. I was resistant​ to join the devout following of taco cravers since my encounters with genuine, international food frequently contain a hole in the wall (sometimes literally) rather than gourmet ingredients but I had to see the buzz behind this joint. Bartaco is a casual experience in a chic, resort-like environment. The moment I entered I was removed from an urban, hipster street to a low-key celebratory scene. From the windows to the wall you recognize nautical patterns, basket weave, and character wood finishes. Spirits​, spices, and savory tacos flooding the air and a stunning cantina stationed in the middle of the airy scene.
The undeniable savored and satisfied reaction from other experimenting diners was my moment of judgment. I dared to try multiple menu items​. My feast included the secret menu. I was not shy to taste a menu hack.
The Best tacos in Atlanta
Sweet chili sauce, spicy habanero, and grilled chicken. These sort of tacos are the ordinary El Paso style Mexican food. At the best taco spot, nothing short of crunchy Baja fish tacos, pork belly, spicy chorizo, falafel, curry shrimp, and the list goes on, nothing is ordinary. The secret taco is the Crispy Soft-Shell Crab Taco with tangy Lemon Aioli and Tomatillo Chow Chow. The secret is out here's the recipe for the new taco and the sweet treat cocktail:




Ingredients
Soft-Shell Crab
Tempura Batter
1 (4-inch) White Corn Tortilla
1 oz Tomatillo Chow Chow
2 tsp Lemon Aioli
Cilantro garnish
Summary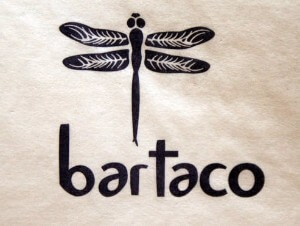 Service Type
Provider Name
Bartaco West Midtown
,
Address: 969 Marietta St Northwest
,
Atlanta
,
Georgia
-
30318
,
Telephone No.(404) 607-8226
Area
Description
Bartaco is a chic and casual Mexican restaurant with amazing cocktails and tacos. Bartaco has several Atlanta locations.