Countless skilled workers offer the option to refinish hardwood floors. The service is common for an intact solid hardwood or a thick wear layer engineered floor. Along the service is a selection stage. The contemporary stain designers and homeowners favor are pale pigments mostly in the white or gray family. The sort of style households are longing is an ambient and cozy chamber which retains rich fabrics that create contrast counter to the floor. So, it was no surprise to me when I suddenly received requests for lime wash coverings.
What is Lime Wash & vs. Wood Stain?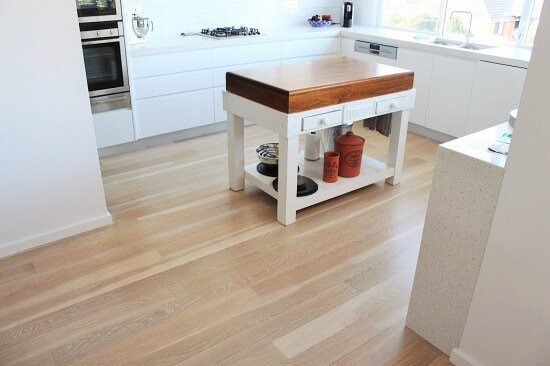 Lime wash is a translucent coat that enhances and ages the look of a sanded floor. The white base is common in Europe and is applied in conjunction with a polyurethane solution. The wash is normally applied with one or two coats. The finish is currently available in an array of colors containing alabaster, gray, black, paper, and others! I now favor the lime wash trend over a wood stain. The lime wash lacquer seems to achieve a bleached tone naturally due to the transparency. In addition, a primer is not necessary for lime washed floors. In order to receive the wood wash, you must order it from a European or Australian company.