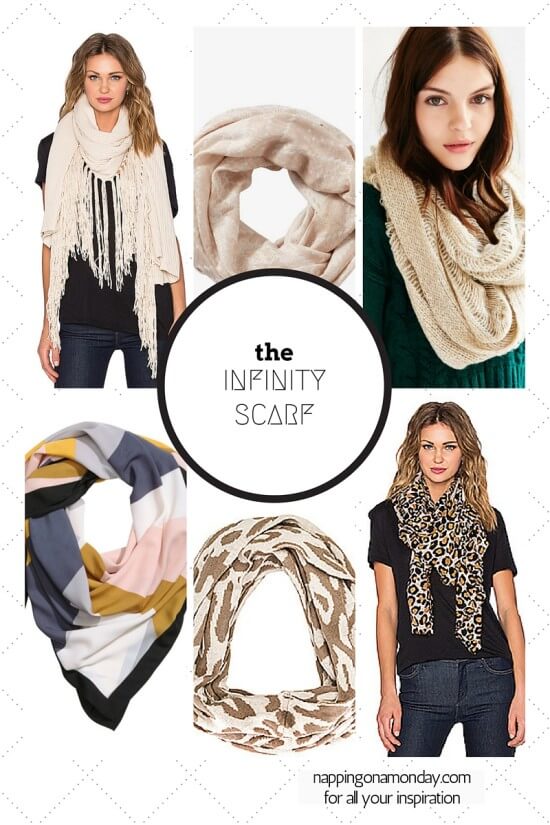 Turn an outfit from drab to fab with winter's most desired accessory. This easy infinity scarf tutorial is ideal for helping you make the most of your favorite scarves. Great deals are occurring during the months of winter. You can purchase a number of scarves in various colors, textures, and lengths to build amazing looks for your wardrobe. My favorite ways to use the infinity scarf is the simple single slip knot loop, simple double loop, layer textures and colors, use as a headband or headwrap.
This scarf from Revolve Clothing is a stylish piece ideal for the simple slip knot loop (fold your scarf then wrap it around the back of your neck. Next, slide both ends of the scarf into the loop).
Using one of our great scarf tutorials or ideas can help you to stretch your winter wardrobe, without spending a ton of money on new pieces. Fashion doesn't have to break the bank. It just takes a bit of creativity, and a great scarf is an excellent way to upgrade your sweaters and blouses during the winter.
Scarves pictured: LA Made Cotton Fringe Scarf in Ivory | Blush Metallic Zig Zag | Patterned Scarf | Drop Needle Shred Eternity